It's a great week for good food and beer on Hollywood Boulevard in Los Angeles! On Thursday,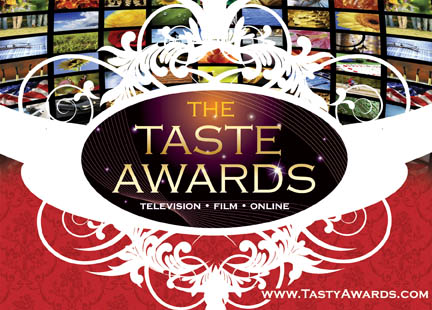 January 12, the third annual Taste Award winners will be announced at the Egyptian Theatre on Hollywood Boulevard. Also known as the TASTY Awards, this is the premier broadcast awards show to celebrate the year's achievements in food, fashion and home lifestyle programs on Television, Film, Online and on Radio. The awards recipients will receive their honors at this Red Carpet Hollywood event which will be broadcast on national television from 6:30pm to 8:30pm.
Finalist Nominees were selected between July 17th and August 25th of last year. Awards include Best Food or Drink Program on Television or Web, Best Food Travel Series, Best Fashion or Design Program, Best Reality Series, Best Home Décor and Design Program and much more. Lifetime Achievement Awards and other Special Awards will also be awarded to valuable contributors to the industry.
Food-based reality programming up for Best TV Food Programming honors include "Good Eats," "No Reservations," "Top Chef" and "The Science of Art and Cheese." The Taste Awards will be hosted by Zane Lamprey of "Three Sheets" and "Drinking Made Easy." Tickets are available here for $125.
Then on Saturday, January 14, celebrate the world's best beers at the Bock Winter Beer Festival in at Vanguard
LA on Hollywood Boulevard. The festival is from 1pm to 4pm and will host some of the world's most unique brewers in Los Angeles for charity. Two beers will be crowned the Bock Fest Champion beer of the world, selected by beer experts, master brewers, brewery owners and beer drinkers like you!
Tickets include a souvenir pint glass, unlimited drinking and access to the Monster Energy Drink bar. Regular admission is sold out but VIP and Booth passes are still available for $65 and $500. Tickets can be purchased here. Buy your tickets to both events today for access to food celebrities and great beer!